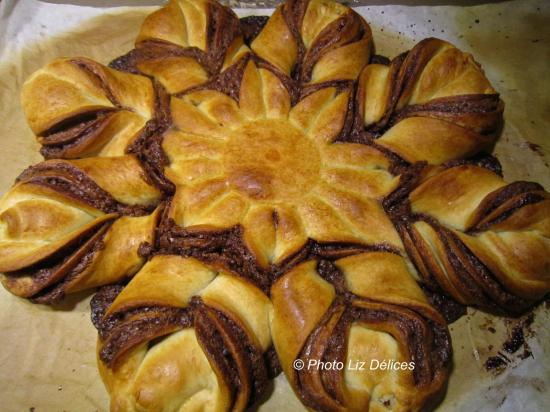 GIANT CHOCOLATINE

INGREDIENTS:
3 pizza dough circles
A dough bowl chocolate hazelnut spread (here without palm oil)
PREPARATION: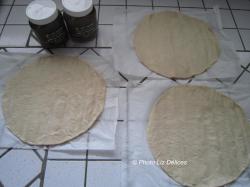 Expand your three  pizza dough circles, leave them on their paper.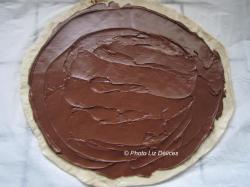 Spread the dough with Hazelnut chocolate pasta.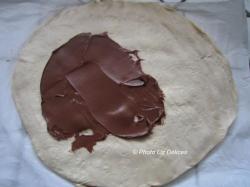 Cover with a second circle, taking off slowly baking paper.
Spread the second dough circle with choco hazelnut pasta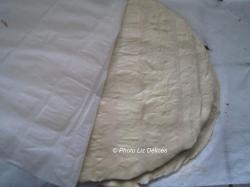 Cover with the last circle of dough.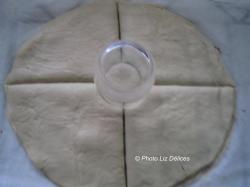 Put a glass at the center of the dough.
Using a knife, cut the dough from the glass into 4 quarters
Then cut each quarter into 4 again.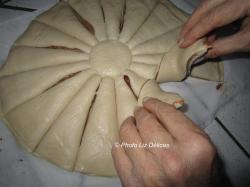 As the picture take two portions and turn on the outside.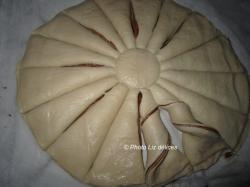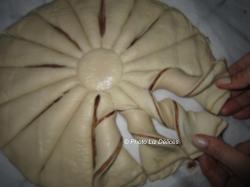 Continue on the other  portions by two.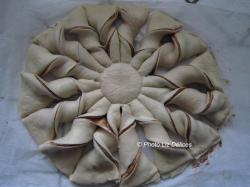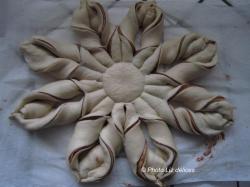 Pinch the edges always two by two.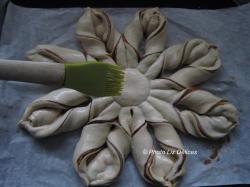 With a brush, brush with cold milk.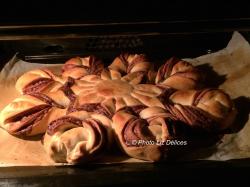 Bake for 15 minutes, the oven already preheated to 180 ° C (ther 6)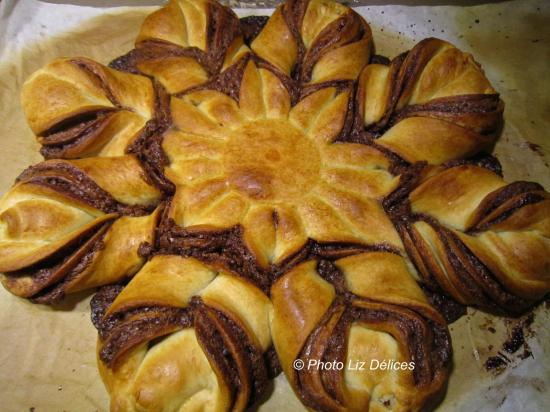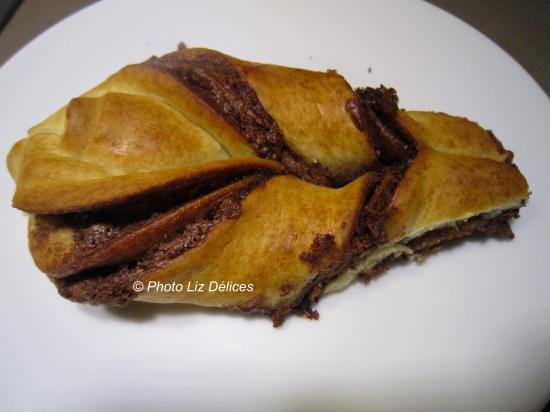 "CHOCOLATINE" IS A WORD USED IN THE SOUTH OF FRANCE TO APPOINT A CHOCOLATE BREAD IN PARIS (!).
My grand mother, when I was a young girl, used to make for me  "homemade"  chocolatines with  dough. I found here the spirit of those childhood sweets.
IDEA THAT CAN CHANGE THE INFINITE IN CHANGING THE TYPE OF DOUGH ... I THINK TO TEST WITH LAMINATED DOUGH. 
Here is the pic with laminated dough