BURBOT SWEET AND SOUR SAUCE
INGREDIENTS:
For 4 people:
1 burbont tail of about 1kg prepared by the fishmonger
1 kg of tomatoes
1 large red bell pepper
1 onion
1 can of pineapple in syrup
1 tablespoon ketchup
2 tablespoons red wine vinegar
4 tablespoons oil
2 tablespoons flour
1 teaspoon sugar
Salt and pepper
Espelette pepper or Tabasco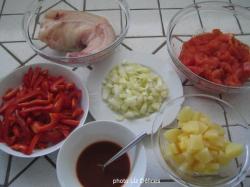 In a large pot of boiling water, put the tomatoes incised to poach for 5 minutes. Drain, peel, remove seeds and crush. 
Wash the peppers, cut into strips. Peel the onion and chop.
Mix the ketchup, vinegar, 1 teaspoon of salt and 3 pinches of Espelette pepper or 5 drops of Tabasco.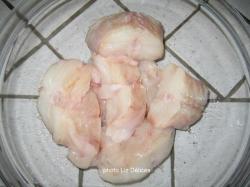 Wash the burbot , cut into sections.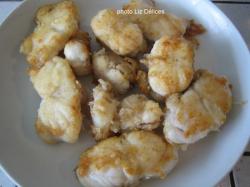 Brown over high heat in hot oil. Set aside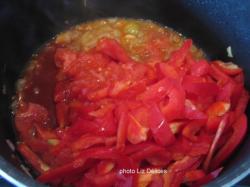 In the same skillet, brown the onion. Then add the tomatoes and pepper, sprinkle with sugar, salt and freshly grounded pepper. Add ketchup / vinegar mixture after 5 minutes. Cover and leave on low heat for 10 minutes.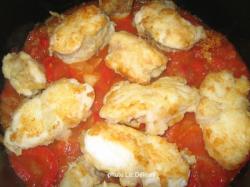 Add the pieces of burbont. Cook for 10 minutes.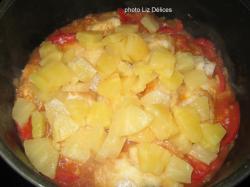 Add pineapple, finish cooking for another 10 minutes.
Serve this sweet and sour burbont with  tagliatelle or plain rice.