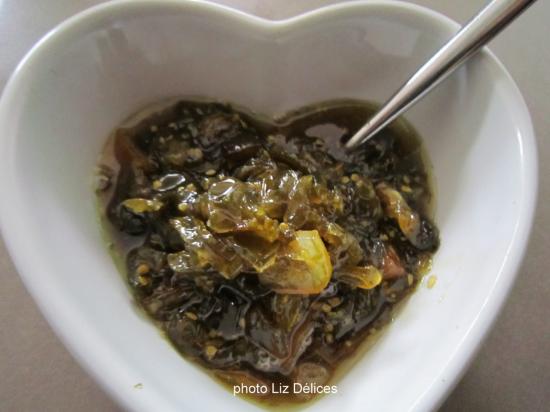 GREEN TOMATO JAM
INGREDIENTS:
1.500 kg of green tomatoes
1 kg of crystal sugar
2 organic lemons
PREPARATION: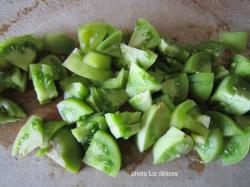 Wash the tomatoes. As they are green and have only tiny seed , do not seed or peel.
Remove seeds IF tomatoes are already in juice with large seeds
Cut into small pieces.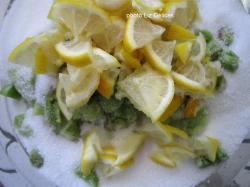 Wash the lemons, cut into slices and then into small pieces.
Keep the lemon pips.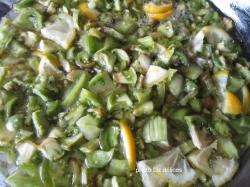 Put tomatoes, lemons and granulated sugar in a large bowl.
Marinate overnight.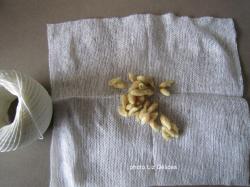 Put the seeds in a gauze and closed in pouch with roast string.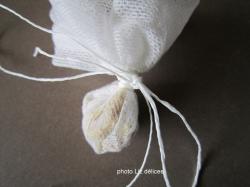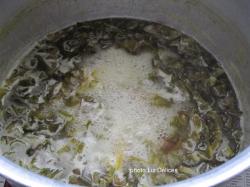 The next day, pour into a preserving pan .
Cook  30 minutes over medium heat (for evaporation), stirring frequently.
Then lower the heat and cook for about an hour.
To know when the jam is cooked, see "jam cooking" page in the "tips " rubric.
Remove the gauze with the seeds.
Put in jars immediately. For an excellent conservation refer to the "jam conservation" in the 'tips'
 I PREPARE THIS JAM  IN FALL  WHEN IT REMAINS SOME GREEN TOMATOES THAT MIGHT RIPPEN IN MY GARDEN....
YOU CAN ALSO ASK  YOUR MARAICHER  TO KEEP GREEN TOMATOES FOR YOU  IF YOU DO NOT HAVE A GARDEN ...