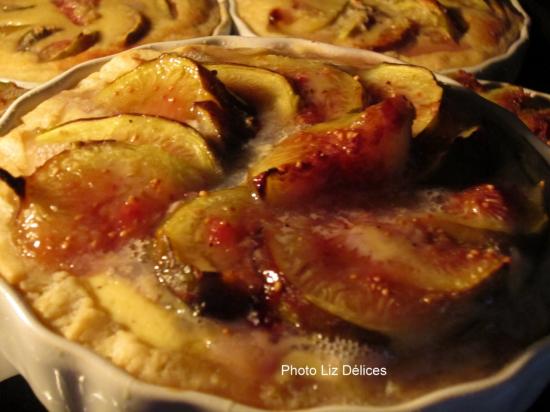 GOAT CHEESE AND FIGS PIE
INGREDIENTS:
For the short pastry :
300g of flour
150g soft unsalted butter
1 egg
for the filling:
1 goat cheese log
fresh figs (about 600g grams, depending on the size of your mold, here I have 6 individual tarts)
1  single cream uht can
3 eggs
salt and freshly ground pepper
Honey (here 6 teaspoons, one per tartlet)
PREPARATION: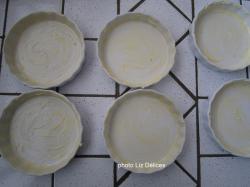 The dough is prepared in advance, mix the ingredients into a ball and refrigerate in plastic wrap for 30 minutes. Butter your mold or your individual molds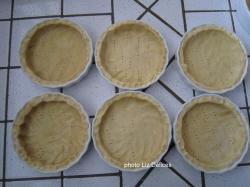 Roll out the pastry dough, pique the bottom with a fork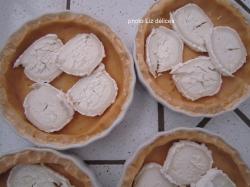 Place on the lower fine slices of goat log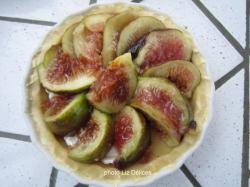 Have over your figs, washed and dried.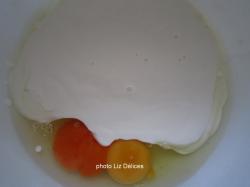 Wisk the cream and eggs, salt and pepper .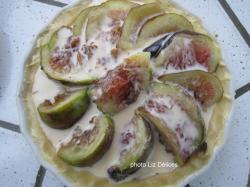 Spread the cream on your figs. Here, I used 3 tablespoons of cream per tartlet.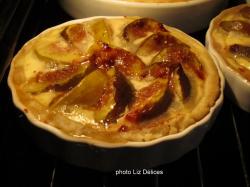 Place in preheated oven at 180 ° C (therm 6) 30 to 35 minutes. All should be golden brown .... 10 minutes before end of cooking pour honey on your pie. Here 1 teaspoon per individual pie.