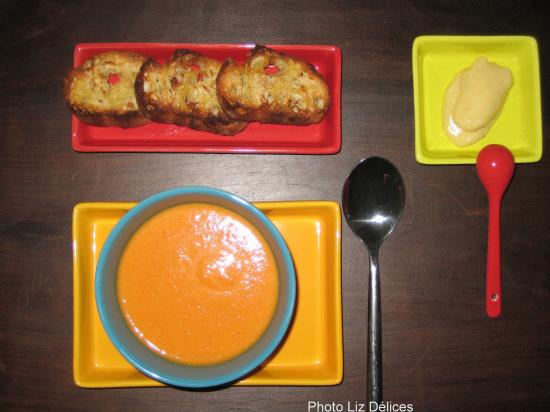 I created this website for you to share my recipes, my tips , also my favorites "products" or "restaurants" .... and my Bask Country ....
Often disappointed by incomplete or incorrect recipes, I'll try to give you recipes I'll illustrate with step by step pictures to show you the result as to the realization, as no disappointment between a hyper picture and sometimes mean result .... when there is a problem, I will not miss to report it and give you the knack if needed ....
I'll also add a section "Abby's cooking" or kid cooking, where you will discover what my daughter Abigail (9 years) begins to prepare.
Feel free to leave me a note on the guestbook: notes, encouragement .... I want this space  as "open" as possible
Find me on facebook: Liz Délices (and ask me as a friend ..)
To be kept informed of new releases, simply sign up for the newsletter.
Otherwise clicking the RSS icon, you should be informed of all posts.
Thank you for your visit, I hope to entice you with my world.
PLEASE be indulgent as I'm translating little by little my website from French into English.... as the google translator is a bit weird...